Our Lab Testing services are nationwide
We've partnered with Ulta Lab Tests, and our goal is to help you improve your health and lower your healthcare costs, no matter where you are in the United States.
Our custom wellness packages and comprehensive blood panels will help you monitor your health and be proactive in preventing and detecting disease.
Some diseases or conditions develop over time and produce no symptoms. Generally, the earlier a medical condition is detected and diagnosed, the better the chances of successful treatment.
Schedule testing today and let us help you
Monitor and track your health
Identify disease or conditions early
Identify risk factors of the disease
Make lifestyle changes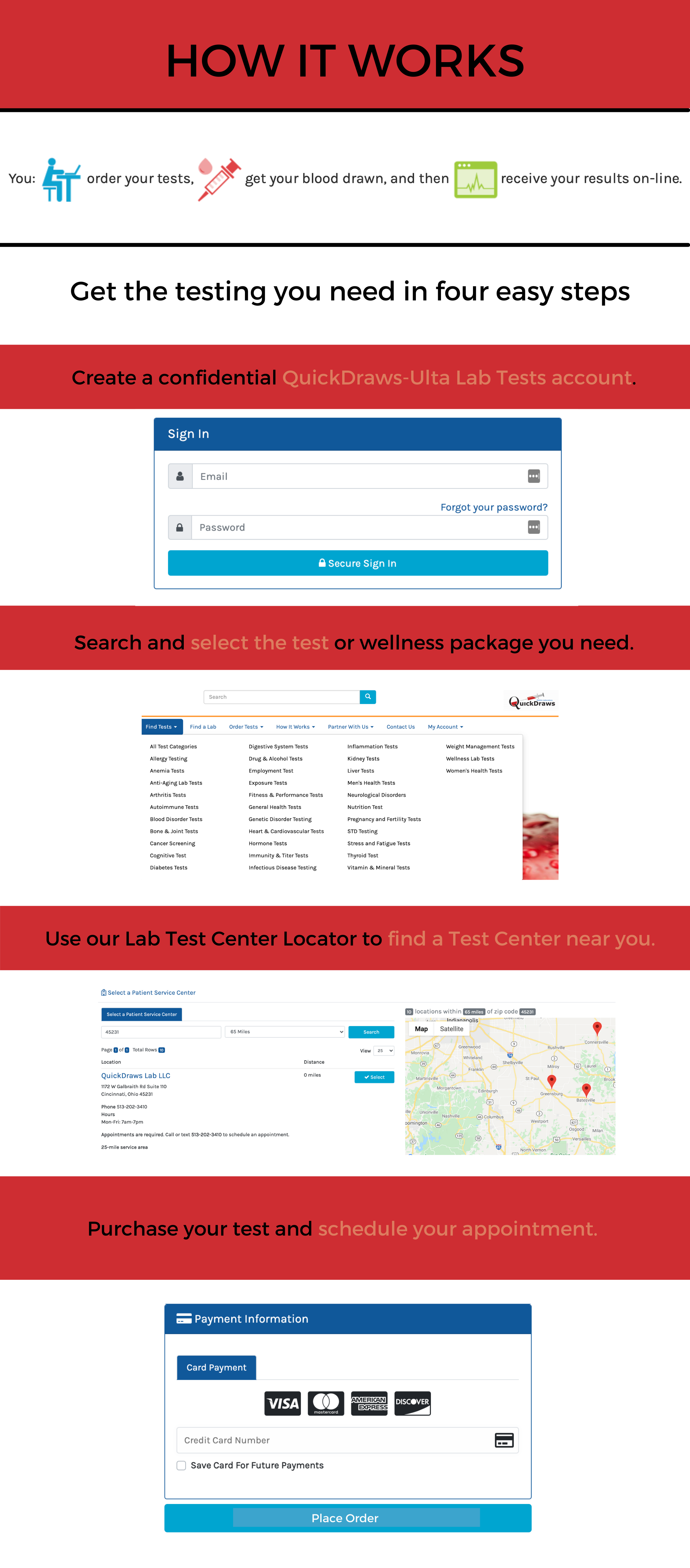 With over 2,100 service centers, our new program is a true gamechanger
We provide you with a private and secure online account in which you can order a lab test, schedule a lab test, and view your lab test results online from the comfort of your own home.
Most results are available in 1-2 days, and you will receive an email notifying you when your results are available to review online.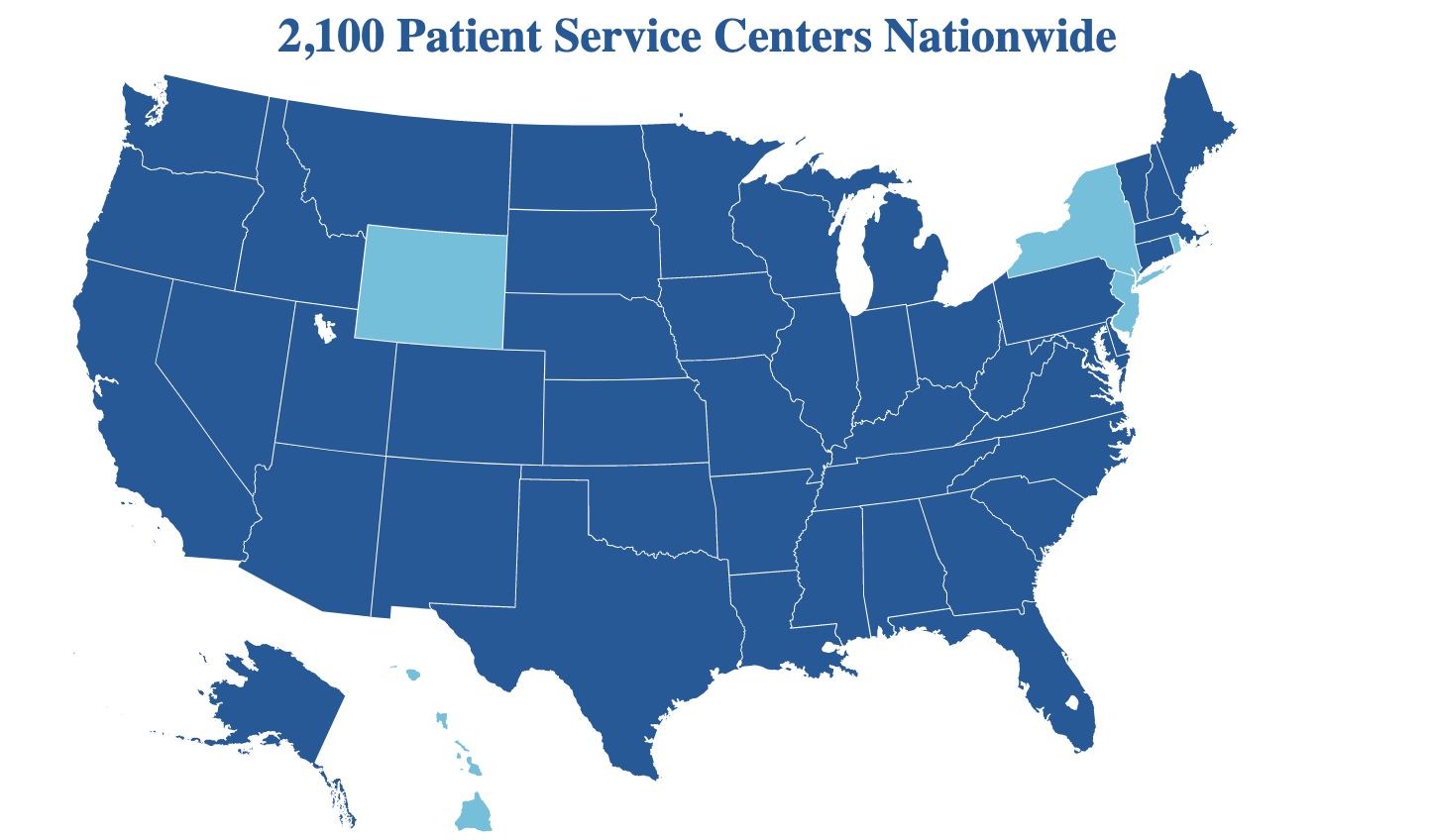 Start Today
Monitor Your Wellness Conveniently by ordering and scheduling testing online 24/7.
Identify Serious Conditions Early by choosing from hundreds of individual lab tests and panels starting at just $20.
Get access to lab testing without the need for a prescription and be Proactive in Your Prevention of Certain Diseases.
We look forward to providing you with convenient, comprehensive, confidential, and affordable laboratory testing so that you can monitor your wellness and be proactive in the prevention and early detection of disease.